You are visiting M. E. Kerr's official cyber digs! She is also known as Marijane Meaker, Mary James, Vin Packer and Ann Aldrich. This is the place to learn more about the author and her books as well as ask your burning questions. M. E. Kerr reads and responds to visitors' comments and questions on a regular basis. We look forward to hearing from you!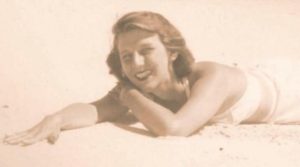 M. E. Kerr at 30-something.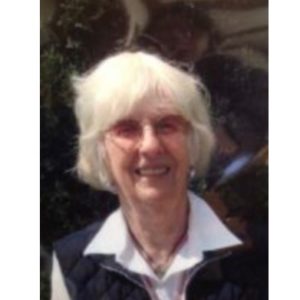 The books Marijane Meaker has written as M. E. Kerr and Mary James for children and young adults over the years from her first book Dinky Hocker Shoots Smack! to other titles such as Gentlehands and Shoebag have been well-received by her audience of students, critics, teachers and parents alike. Along the way, M. E. Kerr has also managed to stir up some healthy bouts of controversy and discussion with her choices in subject matter. So, there's ample to say, ponder and appreciate about M. E. Kerr and her writing! If you're reading this, you might already be a fan of her work. If you are new to her books, you might want to start with the biographical information.
NOTE: You are welcome to use the information at www.mekerr.com for your website or project. Please cite us as your source. Thanks for visiting!
MLA Citation:
Koh, Michelle. Official M.E. Kerr and Mary James Site.
< https://www.mekerr.com/ >. July 19, 1998. (Date of visit in parentheses).
APA Style:
Koh, M. (1998, July 19). Official M.E. Kerr and Mary James Site.
Available: https://www.mekerr.com/ [Date visited: MM/DD/YR].
Or just plain old https://www.mekerr.com
Copyright © Michelle Koh 1998 – 2022